on my research on Tuvalu, I found these stamps, what shocked me was that it said "Internal Air Service" after deeper investigation, i found out the service DID exist (Until 1993,mainly because of G73 Mallard's Aging)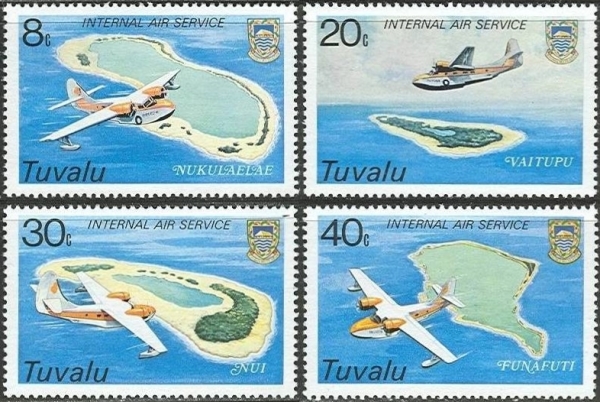 and then Tokelau came along...
i found out they also had a Domestic Air Service operated by Air New Zealand (Until 1983 this time, 'cause the Mallards won't stop aging) 
also,there was a plan to build a runway in Faka'ofo but it didn't go ahead.
Alternate Scenario? Who Knows...
seemingly both served the whole place so,that'll be 10 harbors:
Tuvalu:
Nui
Vaitapu
Nukulaelae
Niutao
Nanumea
Niulakita
Nanumanga
Tokelau:
Atafu
Faka'ofo